Introduction
Welcome to KV Construction LLC, the leading siding contractor in Seattle. We take immense pride in offering top-quality siding repair, installation, and replacement services in the vibrant city of Seattle. With a team of skilled professionals and a commitment to excellence, we are your go-to experts for all siding-related needs. In this article, we will explore the importance of siding, the comprehensive services provided by KV Construction LLC, and why we stand out among siding companies in Seattle.
The Significance of Siding
Siding plays a vital role in protecting your property from the elements while enhancing its overall appearance. In the dynamic climate of Seattle, durable and well-maintained siding is essential to shield your home from rain, wind, and temperature fluctuations. Moreover, quality siding can improve energy efficiency and contribute to your property's long-term value.
Our Seattle Siding Services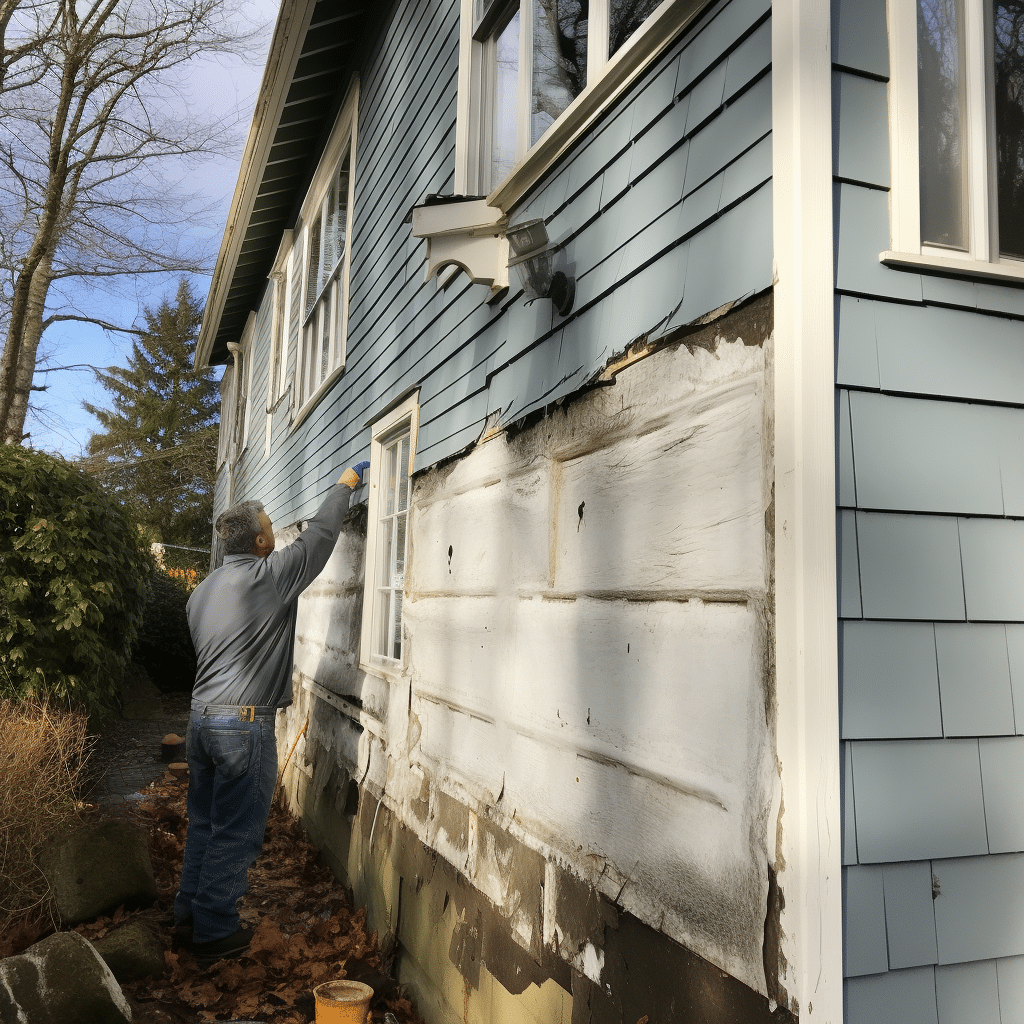 At KV Construction LLC, we offer a wide range of expert siding services, catering to the diverse needs of Seattle homeowners. Our skilled team is proficient in handling siding repair, installation, and replacement projects with precision and care.
Siding Repair in Seattle
As a trusted siding contractor, we understand the challenges posed by Seattle's weather conditions. Our team excels in identifying and addressing various siding issues promptly. Whether it's repairing cracks, fixing dents, or replacing damaged panels, we ensure that your siding is restored to its optimal condition, safeguarding your property from further damage.
Siding Installation
If you seek to enhance your property's curb appeal or boost its energy efficiency, our siding installation services are the perfect solution. We offer an extensive selection of premium siding materials and styles to suit your preferences and complement your home's architecture. Our skilled technicians will guide you through the selection process, ensuring a flawless installation that adds both beauty and value to your property.
Siding Replacement
For aging or severely damaged siding, our siding replacement service provides a fresh start for your property. We carefully remove the old siding and expertly install high-quality replacement siding that aligns with your vision for your home.
Why Choose KV Construction LLC?
1. Unmatched Expertise
As a seasoned siding contractor in Seattle, we bring years of experience to every project. Our expertise ensures that we deliver exceptional results, leaving our customers satisfied with the outcome.
2. Licensed and Insured
KV Construction LLC is a licensed and insured company, prioritizing the safety and security of your property throughout the siding process.
3. Premium Materials
We believe in using only the finest siding materials from reputable manufacturers. Our commitment to quality ensures that your siding not only withstands the test of time but also performs exceptionally well in Seattle's climate.
4. Client-Focused Approach
At KV Construction LLC, we put our clients first. We listen to your needs, provide transparent communication, and work closely with you to deliver personalized solutions that meet your exact requirements.
5. Competitive Pricing
Our siding services come at competitive rates, making it feasible for Seattle homeowners to access top-tier siding solutions without compromising on quality.
Standing Out Among Siding Companies in Seattle
KV Construction LLC distinguishes itself from other siding companies in Seattle in several key ways:
1. Local Knowledge
As a part of the Seattle community, we have a deep understanding of the local climate and architectural preferences. Our solutions are tailored to thrive in Seattle's unique conditions.
2. Comprehensive Services
Whether you need minor repairs or a complete siding overhaul, our comprehensive services cover all aspects of siding repair, installation, and replacement.
3. Stellar Reputation
We take immense pride in our solid reputation among Seattle homeowners. Our track record of professionalism, reliability, and top-notch craftsmanship speaks for itself.
Get in Touch with KV Construction LLC Today
Don't wait to address your siding needs. Contact KV Construction LLC, the leading Seattle siding contractor, to experience exceptional siding repair, installation, and replacement services. Our dedicated team is ready to transform your property, ensuring it remains protected, beautiful, and valuable for years to come.